Group Benefits Are Key Employee Retention Tools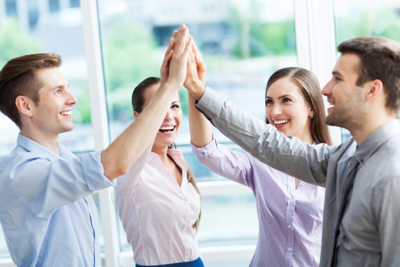 Hiring skilled employees is the first step toward establishing a strong staff. But according to a workforce poll, 82 percent of 2,857 Canadian employees reported that their employers weren't doing anything to hold onto them. Unfortunately, employee discontentment can lead to low morale, apathy, personal stress, serious health consequences, greater absenteeism, and higher turnover, lowering productivity while inflating replacement expenses. So developing retention strategies that increase workplace fulfillment are necessary to keep top talent.
Most Desired Incentives
Surveyed staffers rated their top four work satisfaction criteria as:
Job security
Benefits, particularly health insurance with retirement plans rising in importance along with employee ages
Monetary compensation
Chances to use their skills and demonstrate their abilities
A survey found that 77 percent of Canadians wouldn't accept jobs that don't offer health benefits. Research shows that group insurance decreases absenteeism while improving worker morale and health. Consult an Alliance Financial advisor about group benefits in Canada today. Our broad range of popular plans will enable your organization to provide competitively priced yet exceptional benefits that your team will appreciate.
Other Influential Tactics
If your company skimps on perks, you may lose key players to rival firms that attract staffers with better enticements. So also consider the following additional options that can help extend personnel stays.
Wellness programs: Some 88 percent of polled Canadian workers valued corporate wellness initiatives that involve gym memberships, fitness and nutritional coaching, health and wellness fairs, and stretch breaks. But just 20 percent of their employers offered such services. Staffers view annual events like holiday parties and summer picnics as nice gestures but wasted money. Yet they see wellness initiatives as management demonstrating a long-term commitment to its team.
Financial rewards: Recognize job quality and improvement with significant annual raises. Paltry increases dash employee enthusiasm, so reward top performers more whenever possible. Offer bonuses to staffers for meeting performance goals. Bonuses or stock options might be suitable for those completing set service periods at five-year intervals for example.
Staff development: Tuition subsidies or reimbursements may encourage personnel to continue their educations. Or offer training to master new job skills.
Manager coaching: Instigate employee tutoring so managers can upgrade poor performers and prepare accomplished members to take on better positions.
Internal promotions: Workers who can't envision future advancement at your company may stop being as diligent on the job out of frustration. So publicize clear paths to promotion opportunities.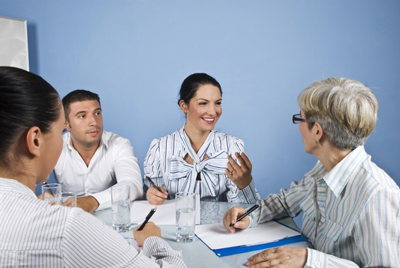 Open employee/management communication: Mutual respect is key to establishing a policy that invites workers to address concerns with managers without fearing personal repercussions. Encourage personnel to express ideas and ask questions during regular staff meetings. Employers that recognize team players' wishes and needs and then facilitate achievements foster loyalty, growth, and enhanced productivity.
Clear expectations: Some employees with wide-ranging responsibilities may not understand their primary duties. Unless they know what management expects specifically, they can't meet company standards. Morale can dip when staffers feel lost.
Work/life balance options: Initiating flextime and telecommuting opportunities shows workers that you're willing to make special accommodations to suit unique personal situations.
Small perks: Supply free bagels or fruits every Friday. Arrange for in-office dry-cleaning pickup and delivery services. Even if such perks seem trivial to management, any efforts that simplify employees' schedules may boost company loyalty.
Incentives and contests: Anything that helps motivate and reward workers can increase personal focusing abilities while improving job satisfaction.
Corporate mission: Share your firm's purpose internally to help individuals feel a connection with your business goals. This tactic will strengthen their mental and emotional ties with your organization.
Retention interviews: To discover why staffers leave, you may conduct exit interviews. But have you considered asking long-tenured personnel why they remain? The information you gather can bolster your retention methods. Try questions like:
What convinced you to join our company?
Why do you stay?
Which factors what might sway you to leave?
Do you have any nonnegotiable concerns?
What job or management improvements or changes would be beneficial?
Human Resource Initiatives
Business leaders should depend on their human resource (HR) professionals to oversee and streamline their workforce structure and benefit processes. Those specialists must stay current on employment laws and trends to carry out proper HR practices and procedures. While ensuring that your company treats all team members fairly, those experts also can manage various perks and customized programs that higher ups may not realize upgrade employee retention.