Updating Employee Benefits With Modern Flexible Approaches
Today's average employee is no longer the typical married man, supporting his unpaid housewife and 2.5 kids. Yet corporate benefit plans have not kept pace with evolving workforce changes over the last 50 years. If yours does not reflect young singles, multiple-income families, and extended families, consider a 21st-century reboot now.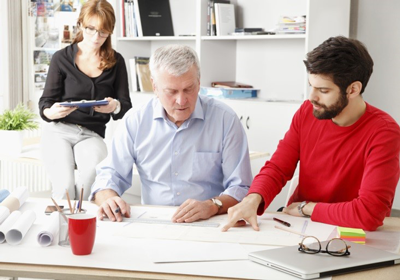 Benefits can cost employers almost 15 percent of their payroll with insurance and pension at 5 percent each plus 3 percent for other perks. For annual $50,000 salaries, your company's expenses can reach $7,500 per employee or $750,000 for 100 workers. Yet most HR professionals report that staffers view their benefit plans as being just okay to wishing that they offered more to satisfaction. Experts' tips can help you get better internal endorsements for your sizable investment.
Exploring Diversity Concerns
The typical modern workforce combines males and females of various ages from Baby Boomers to Generations X and Y. Personnel range from single and childless to supporting blended and extended families. Unfortunately, one benefit package cannot suit such diversity. A 60-year-old worker does not have orthodontic concerns. Likewise, a 20 something is not focusing on retirement. However, a 40-year-old employee may need both.
So how can your benefit plan match such varied people in different life stages without overshooting your budget? Consider these individual example cases:
Agnes: 60; single; envisions enjoying quilting and yoga during retirement
Aaron: 49; married; wife freelances from home; kids off at college; empty nester until his retired widowed mom moved into the guest room
Tanya: 38; in her second marriage; husband is an independent contractor; blended family includes three teenagers and twin 7-year-olds
Taylor: 27; single; reformed job and bar hopper
Let's say that those four are your only employees, and one orthodontic plan is their only perk. Does your restricted benefit package please everyone? Hardly. Don't expect Agnes to rave about your great coverage for kids' braces to her mature quilting friends. Aaron paid off his kids' orthodontic bills years ago. Tanya has too many current demands to think about her twins possibly needing braces someday. Taylor, whose dentist uncle provides free care, is focusing only on becoming more fit and responsible. These examples illustrate that even just four people have varying dental coverage needs, which broader plans could accommodate.
Embracing Flexible Thinking
According to a 2014 Canadian health care survey, 75 percent of Generation Y workers wish their benefit plans were more flexible. Consumer trends signal a rising need for insurance to encompass prevention and wellness, requiring proactive solutions. Staffers expect their employers to partner in their long-term health-enhancing efforts. The same survey's 2013 edition found that 69 percent of employees believe their companies should help them avoid diseases, illnesses, and injuries instead of just covering resulting necessary treatments.
To make benefits diverse yet affordable, think holistically. Review your current offerings. For most companies, insurance comes first. Usually, converting to a flexible approach means adding a few health, dental, life, and retirement choices. But contrasting individual preferences may justify additional group plans that your province doesn't include. Consider medical, prescription, dental, vision, and disability that allow worker and dependent personalization. An Alliance Financial Group advisor can update your employee benefits in Canada to include such extras.
If your workforce is 200 or more, supplemental modular plans offer various prepackaged options. For larger companies, cafeteria plans let a minimum of 1,000 staffers weigh more choices. Wellness perks from yoga classes and fitness sessions to blood-pressure checks and weight-loss contests reduce stress and enhance health. Flexible benefits that allow personnel to choose whatever works best for them and their families show that you recognize and appreciate diversity.
After our above example employees received updated benefits, Agnes appreciates her vision insurance and yoga classes. Seeing his mother struggle financially convinced Aaron to increase his retirement plan contributions. Tanya chose a generous life insurance plan to protect her many young dependents. And Taylor is enjoying his wellness program's fitness sessions. When your benefits encourage individual flexibility, everyone is happier and healthier.
Upgrading Brand Value
If expanded group insurance, retirement plans, and other desirable perks aren't key parts of your comprehensive benefit package, you're wasting the chance to boost your internal brand's perceived value. Approaching benefits as investments, not costs, helps you maximize your total compensation plan's appeal. In today's multi-generational business world, personal customization will satisfy your current team while your enhanced employer brand will attract talented recruits.